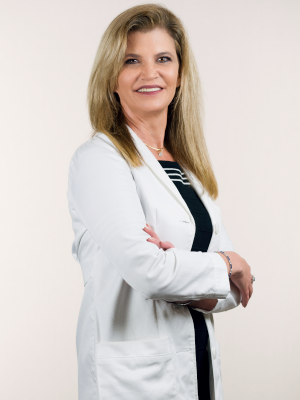 Rachel Schacht, MD graduated from an accelerated 6-year combined degree medical program where she completed college with a BA from Lehigh University in Bethlehem, PA in 2 years and then went directly into medical school at Medical College of PA in Philadelphia where she graduated with an MD in 1993. She went back to her home town of Chicago, IL to complete her training with an internship in Internal Medicine at Northwestern University McGaw Medical Center and her Dermatology Residency at Cook County Hospital.
She has worked in both the suburbs of Chicago and in Tucson in clinical private practice General Dermatology which has included cosmetic, medical and surgical dermatology.
Board Certified by the American Board of Dermatology - 1997-2007
Board Certified by the American Board of Aesthetic Medicine - 2016
Dr. Schacht brings a world of Dermatological skills to quality of life specializing in the diagnosis and treatment of all skin disorders and neoplasms. In addition, she utilizes the latest rejuvenation techniques in Aesthetic Medicine. Dr. Schacht treats each patient individually and tailors her treatment approach to the patient. Her genuine concern and authentic nature make her extremely easy to talk to and approachable. She listens well and gets a thorough history. She breaks things down and explains complicated medical situations in simple terms. Not only is she competent, but she is responsive to her patients' needs and requests.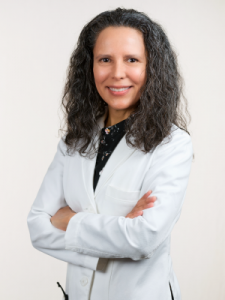 Patricia Ferrer is a certified physician assistant and has specialized in dermatology for more than twenty years. She graduated with a Bachelor of Science from the University of Texas Medical Branch and Master of Physician Assistant Studies with a specialization in dermatology from the University of Nebraska and is certified by the National Commission on Certification of Physician Assistants (NCCPA). She is a proud member of the Society of Dermatology Physician Assistants and Arizona Dermatology and dermatological Surgery Society.
Ms. Ferrer's skill set includes medical and surgical dermatologic services with emphasis on prevention and early detection of skin cancer and management of chronic dermatologic conditions. She has a compassionate nature and provides thorough and quality dermatology care to all her patients.
In her spare time, she volunteers her dermatology services to Tucson's low-income uninsured and travels to Central America for medical humanitarian aid missions. She enjoys tennis, yoga, piano, hiking and camping with her husband in the beautiful Southwestern United States.
Dr. Schacht provides topical numbing medicine, utilizes cold to help with anesthesia and will even perform local anesthesia and/or nerve blocks depending on the client's desires and pain tolerance.
---
Dr. Schacht truly caters to each individual's needs, combines different techniques and approaches accordingly.